A Journal of Literature and Art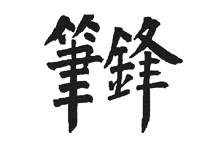 STYLUS is the undergraduate journal of poetry, prose, and art at the University of Maryland.
Founded in 1994, Stylus was named after the failed literary journal of Maryland native Edgar Allen Poe. Fortunately, this publication has grown and thrived. The community that surrounds Stylus is one of dedicated students passionate about literature and creativity. Since its inaugural volume, the journal has sparked conversations and contributed to the literary culture on campus. We carry on the legacy of our founders and strive to celebrate and foster artistic talent.
---
Acknowledgements
---
STYLUS is partially funded by:
STYLUS would like to thank the following organizations and individuals:
---
Editorial Staff
---
Stylus editors and staff members are all undergraduate students at the University of Maryland, College Park. We welcome all students who are interested in joining the staff to help select, edit and put together works within the upcoming Spring 2018. To learn more, please e-mail the editors-in-chief at styluslit@gmail.com and join the listserv for news about general staff meetings and other events.
Co-Editor-In-Chief
Caitlin Wilson
Caitlin is a senior English major and Creative Writing minor. She's fond of lifting weights, eating cake, and writing poetry in her free time. She hopes to one day discover all of her favorite things.
Co-Editor-In-Chief
Anjali Ravi
Anjali is a Junior English major with a double minor in Creative Writing and Italian. She likes traveling, napping, and wearing large sweaters.
Poetry Editor
Olivia Braley
Poetry Editor
Katherine Koman
Katherine is a senior majoring in English. She is a Hufflepuff and a huge fan of internet memes.
Art Editor
Lei Yan
Lei is a junior majoring in Studio Art. She's just trying to figure out how to navigate life.
Prose Editor
Nick Brown
Nick is a junior double majoring in English and Arabic. He enjoys discussing the merits of Puerto Rican statehood and the origins of idioms.
Prose Editor
Radhika Tyagi
Radhika is a senior Neurobiology and English double major. She enjoys drinking Honey Lavender tea and analyzing the lyrics of Hamilton songs. No, she has not yet seen Hamilton. Yes, she will shamelessly accept ticket donations.
Music Editor
Tayo Omisore